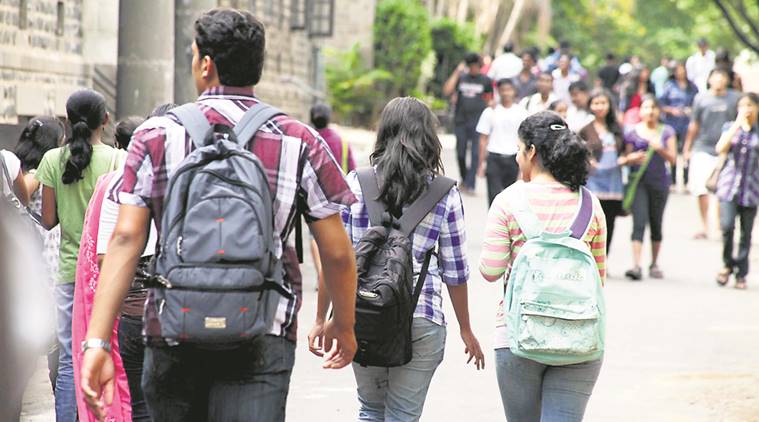 The delay in the declaration of results by the Mumbai University (MU) is affecting admissions in Pune, especially in post graduation courses. In some departments at the Savitribai Phule Pune University (SPPU), the number of applications from students are low, while in several affiliated colleges, the situation is completely different. At SPPU's Hindi department, which has received fewer applications than previous years, officials said the reason could be the delay in declaration of results by other universities, such as Mumbai.
"Every year, we get a sizeable number of applications from Mumbai, which didn't happen this year since the deadline for applications has elapsed and MU students haven't got their marksheets yet. This year, nearly 30 seats combined are vacant in the Hindi department's two post-graduate specialisations. To fill these seats, students from non-Hindi backgrounds have applied for admissions. Had the Mumbai University results been declared on time, we would have had no vacant seats and no need for a second round of admissions," said Sadanand Bhosale, head of the SPPU's Hindi department.
Even as some departments pointed out the low number of applications for post-graduate seats, principals of a few affiliated colleges said that the current situation has created a demand for additional seats, to accommodate MU students this year. The post-graduate admission process has either ended or is about to come to an end in most Pune colleges, but principals of these colleges said they are receiving desperate requests from students, who are urging them to either postpone the procedure or consider them for admissions.
AT SP College, Principal Dilip Sheth said the institute is still receiving applications for post-graduate seats in "popular courses" such as Mathematics and Psychology.
"All post-graduate admissions are on the basis of merit, which is decided by graduation marks. Without their marksheets, students will not be able to apply. At our college, most of the post-graduate admission process is either over or is about to be completed, while many MU students have not even received their results… Many of the students are coming here to inquire about admissions… but what can we do? Of the total seats that we have, only 10 per cent seats are reserved for students from other universities. And there are other universities in the state besides MU, so we have to consider those as well," he said.
Modern College is facing a similar problem, as it has a limited number of seats and a large number of applications from students of other universities. "We can only tell the students that admissions for certain departments like Economics or Hindi is still on, and they can try there. But as far as other courses are concerned, we can't give them seats despite knowing that the students are not at fault here… what the government needs to do is grant an additional quota of seats only for this year, so that we are able to accommodate these students," said Rajendra Zunjarrao.
SP College Principal Sheth also said that a 'quota' only for MU students seemed to be the only solution. "As of now, that is the only workable solution…," he said.
[Source"cnbc"]