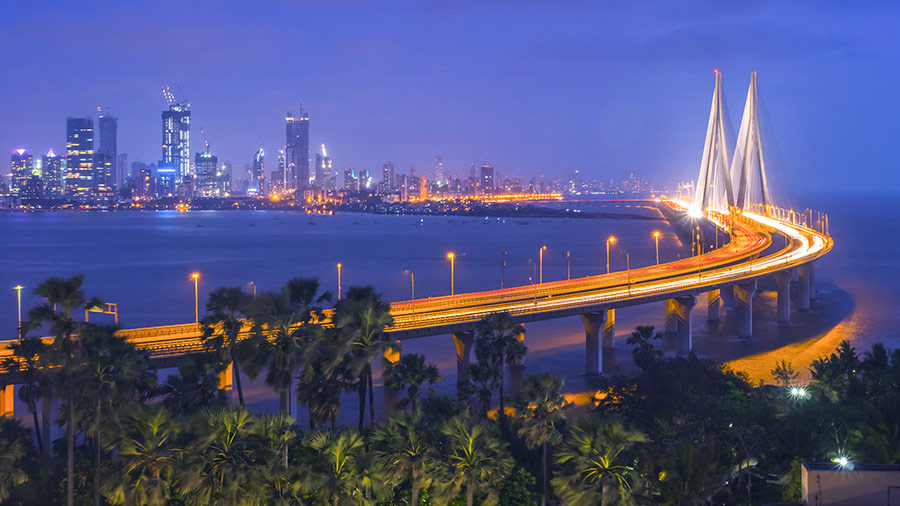 Every state in India has a unique economic profile that presents challenges and opportunities to any foreign investor examining the country for expansion.
In this article, we provide a bird's eye view of the economic features of the country's top five investment destinations:
Gujarat
A leading industrial state, Gujarat enjoys faster GDP growth than India as a whole. Strategically located on the west coast of India, it provides a gateway to the land-locked states in north India.
The state's industrial strengths include the production of petrochemicals and allied products, port and shipbuilding, conventional and renewable energy, chemical and allied products, electrical and non-electrical machinery engineering and automotive manufacturing, food and agribusiness, gems, diamonds and jewelry, textiles, and pharmaceuticals among others.
It is also home to many of India's best-known corporations such as Reliance, Mahindra & Mahindra, Adani group, Aditya Birla Group, and Godrej.
Million plus cities: Ahmedabad, Surat, Vadodara, and Rajkot.
Advantages
Well situated for trade routes to the African continent and the Persian Gulf;
Almost 25 percent of India's sea cargo passes through the state;
Gateway to northern India;
Consistently ranked at the top in ease of doing business surveys;
Gujarat is a mineral rich state in capacity, reserves and production;
Strong agr iculture, automobile, and pharmaceutical industries.
Investment opportunities
Infrastructure – roads, ports, urban infrastructure, energy, architecture and design services, green buildings;
Renewable energy, bioenergy (waste to energy, landfill gas);
Agriculture – commodities, horticulture, agriculture business technology and services, dairy technology;
Water – wastewater treatment and water technologies;
Food processing, logistics.
Maharashtra
Situated to the south of Gujarat, Maharashtra is among the wealthiest and the most industrialized states in India. The state owes its success to its film industry (or Bollywood), international trade, services, technology, aerospace, petroleum, fashion, and apparel. The service sector, in particular, finance, dominates the state economy.
Maharashtra's capital city Mumbai, also known as the financial capital of India, houses several large, global banks and financial institutions. These include the Reserve Bank of India – the country's federal bank, two largest Stock Exchanges (Bombay Stock Exchange or BSE and National Stock Exchange or NSE), and life and general insurance companies. Nagpur – another major city in the state is emerging as a major logistics hub because of its central location.
Maharashtra has established strengths in every sector including information technology (IT) and telecom, petroleum and allied products, chemicals, engineering, automobiles and auto components, electrical and non-electrical machinery, and textiles.
Million plus cities: Mumbai, Pune, Nagpur, Nasik, Aurangabad, and Vasai Virar.
Advantages
Strategically located on the western coast of India;
Gateway for imports into western India;
Houses the financial capital of India – Mumbai;
Provides conducive business environment and can be used as a launching pad to the rest of the country;
Houses leading corporations and a key source and destination for FDI;
Competitive banking, financial, and service industries;
Home to one of the largest entertainment industries in the world.
Investment opportunities
Financial services;
R&D – collaboration and commercialization;
Infrastructure – metro rail build, development of townships, ports, and waterfront;
Water – wastewater management;
Agribusiness – food and beverage products, dairy technology, and services.
Karnataka
Karnataka is an information and communications technology (ICT) and innovation hub of India.
The state is home to over 3,500 IT companies, 50 percent of India's biotech companies, and has an expanding e-commerce industry.
Karnataka is India's largest software exporter, fourth largest automobile producer and a key contributor to electronic industrial output.
The capital city Bengaluru (or Bangalore) dominates the state economy. Besides  IT,  the city has clusters  of aerospace, defense, machine tools, electronics- related industries, and biotech companies. It also has a booming retail market and is the first destination of many global consumer brands, especially luxury labels.
Million plus cities: Bengaluru, Hubli-Dharwad, and Mysuru.
Advantages
Investor-friendly government has simplified procedures and transparent administration;
Good connectivity to major national and international markets;
Excellent telecommunication system with optical fiber connectivity throughout the state;
Home to public sector enterprises in heavy industry, aeronautics, precision engineering, telecommunications, health and pharmacy, and software development;
A leading producer of auto components, machine tools, and heavy electrical machinery.
Globally competitive in IT services and business process outsourcing (BPO).
Investment opportunities
Information technology and software development;
Start-ups;
Electronics, electronic hardware;
Pharmaceuticals;
Infrastructure and urban development;
Agriculture – honey, food processing, dairy technology, and horticulture;
Resources and energy – mining, mineral processing and renewable energy – solar, mini-hydel, wind, river rejuvenation, waste management.
Andhra Pradesh
Located on the southeastern coast of India, Andhra Pradesh is the eighth largest state in the country in terms of geographical expanse, and tenth largest in terms of population. In 2014, the state's north- western region was bifurcated to form a separate inland state of Telangana. Yet Andhra Pradesh remains among India's fastest-growing states.
With regards to the business climate, the state topped the country's ease of doing business ranking in 2018. It also ranked among top ten investment destinations in the National Council for Applied and Economic Research (NCAER)'s 2018 State Investment Potential Index (N-SIPI). The state's single window clearance system is regarded as a model for other states.
In line with economic, trade and industrial reforms, initiated by the state government, Andhra Pradesh has enunciated and ensured several steps to attract and activate global participation in its development activities. The state is today experiencing a phenomenal interest by local, national, international and multinational investments in various sectors. Some of these are pharmaceuticals, food processing, textiles, electronics and IT, automobiles and auto-components, and mineral-based industries.
["source=india-briefing"]