We're back in the rumors lane, where the most interesting to do is speculate on the flagships of the Fall. It's not long left now until they start coming in, so naturally rumors are going wild.
The only change of pace was when Motorola announced the Moto G5S and Moto G5S Plusmid-rangers with new improved cameras.
The Samsung Galaxy Note8 dominated the headlines thanks to leaked official renders and a so-called official specs sheet. We also heard that it's coming with a 3x zoom camera.
The Nokia 8 was once again in the news as was the LG V30 which will have a curvy front glass and an OLED display.
We finally got some details on the Xiaomi Mi 6c and found out that the Google Pixel 2 and Pixel 2 XL likely won't have 3.5mm jacks.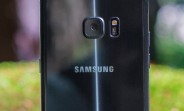 Samsung Galaxy Note8 press renders leaked
The Galaxy Note8 makes a new appearance before the phone becomes official.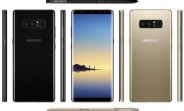 Samsung Galaxy Note8 'final' specs leak in full
They reveal the similarities to the S8+, but also what's different compared to that device.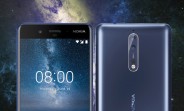 Nokia 8 rumor bonanza: engineering sample on sale, specs revealed by benchmarks
The sample is an early prototype, still missing the Zeiss logo on the back of the 12MP dual camera.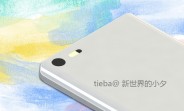 Xiaomi Mi 6C details and images surface
Despite appearances, the phone still has a dual camera, the rumor alleges.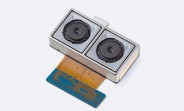 Samsung Galaxy Note8 dual camera to come with 3x Optical Zoom
Samsung Electro-Mechanics shared details on the dual camera module it's developing.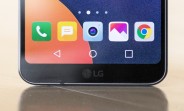 LG teases the V30's 6-inch OLED display
LG had a few things to say about its upcoming flagship device. Particularly, about the display.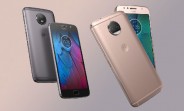 Moto G5S and G5S Plus go official with improved cameras
The Moto G5S is €249, while the Plus costs €299.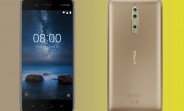 Upcoming Nokia 8 flagship to cost close to €500
The leak comes from Vodafone Romania internal docs.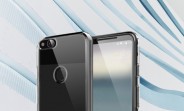 Cases reveal Google Pixel 2 and Pixel 2 XL design: bye, 3.5mm jack
Bezels on the front got smaller and so did the glass window on the back.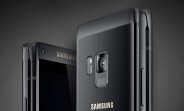 The new Samsung flip phone is now official for China Mobile
Samsung was rumored to be releasing a new flip phone with a Snapdragon 821 CPU and it's now official.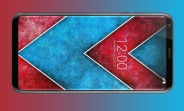 Here's the first LG V30 complete render
It shows the flagship in all its glory.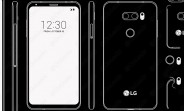 LG V30 design confirmed, camera could also have f/1.6 aperture
The LG V30's manual was allegedly leaked, revealing the final design of LG's next flagship smartphone.
[Source"cnbc"]